On the occasion of the National holiday this Friday, let's take a look back at 21 cultural and historical facts that have marked our country's history and that you may have missed.
1. What happens on the 21st of July?
Belgium's national holiday commemorates the oath taken by the first Belgian king, Leopold of Saxe-Coburg, to create an independent Belgium in 1831. Since 1890, Belgians have symbolically celebrated this day as a national holiday. This year, July 21 also marks the 10-year reign of King Philippe.

2. The country's national anthem is the Brabançonne
Originally entitled la Bruxelloise, then la Brabançonne, the Belgian national anthem was invented in 1830 by Jenneval, a French actor, and François Van Campenhout, a singer from Brussels. It takes its name from Brabant, the province where the Revolution took place. Originally written in French, it was later translated into German and Dutch, to suit the different languages spoken in our country.
Here's a short extract from our anthem for those who want to brush up on the lyrics:
"Ô Belgique, ô mère, chérie, A toi nos cœurs, à toi nos bras! A toi notre sang, ô Patrie! Nous le jurons tous tu vivras! Tu vivras toujours grande et belle. Et ton invincible unité aura pour devise immortelle: Le Roi, la Loi, la Liberté!"
"O dierbaar België, O heilig land der vaad'ren, Onze ziel en ons hart zijn u gewijd. Aanvaard ons kracht en het bloed van onze adren, Wees ons doel in arbeid en in strijd. Bloei, o land, in eendracht niet te breken ; Wees immer u zelf en ongeknecht, Het woord getrouw, dat ge onbevreesd moogt spreken : Voor Vorst, voor Vrijheid en voor Recht"
3. Brussels, European capital
Home to European institutions, Brussels became the Capital of Europe in 1997. It is home to the European Commission, the Council of the European Union and the European Parliament.
Its central geographical location in Europe and its status as the headquarters of numerous international organizations make it a strategic choice for hosting European institutions.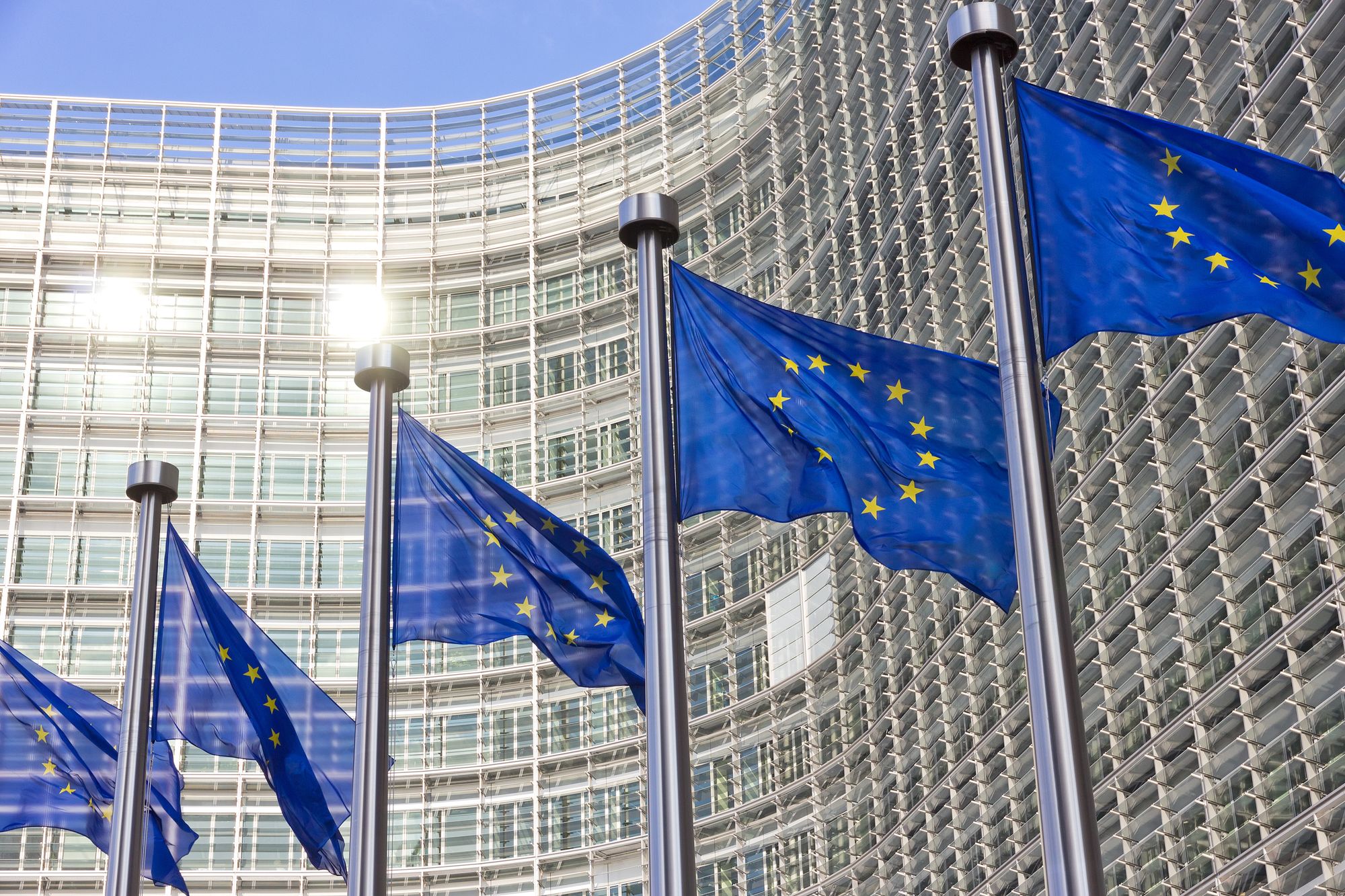 4. Gourmet Belgium
Belgium knows a thing or two about sweets and confectionery! Everyone loves our specialties including chocolate, cuberdons, pralines, speculoos and, of course, waffles. And we're proud of it!

5. The land of castles
Did you know that Belgium has the highest number of castles per square meter in the world? Yes, our country boasts some 3,000 castles, some of them listed historic buildings, others private residences. These castles are spread all over the country and represent an important cultural and architectural heritage. Some are open to the public and can be visited, while others are still inhabited or used for private purposes.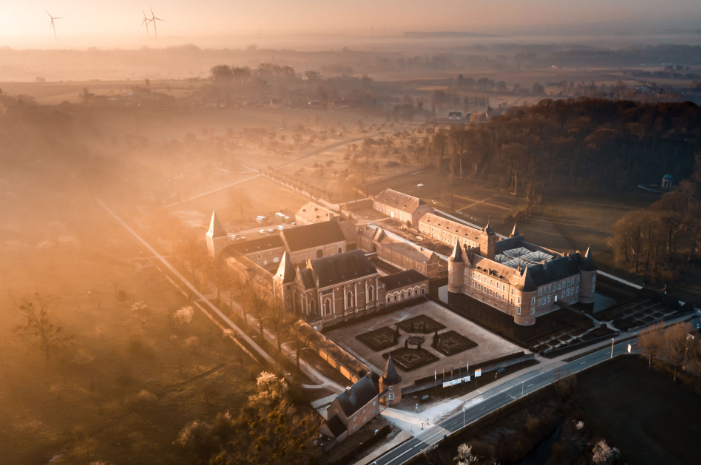 6. 652 days without a "real" government
In 2020, Belgium experienced an extended period without a federal government. After 21 months of waiting, a coalition agreement was reached leading to the formation of a new government headed by Alexander De Croo.
It should be noted that periods without government in Belgium do not mean that the country is not being run. Governments in office generally continue to manage day-to-day affairs, and important decisions can be taken by Parliament and regional authorities.

7. Belgium's motto is "Unity makes strength"
This motto symbolizes the importance of unity and solidarity between Belgium's different regions, communities and political parties. It also underlines the will to overcome differences and divisions to achieve a common goal.

8. The place of the Red Devils in Belgium
Soccer occupies a very important place in Belgium, both in sporting and cultural terms. Belgians are passionate about soccer, and the sport is widely followed and supported across the country. The Red Devils are considered a source of national pride and have enjoyed increasing success in recent years.
A little anecdote: the Red Devils regularly sleep in our Martin's Red hotel, located right next to their training center.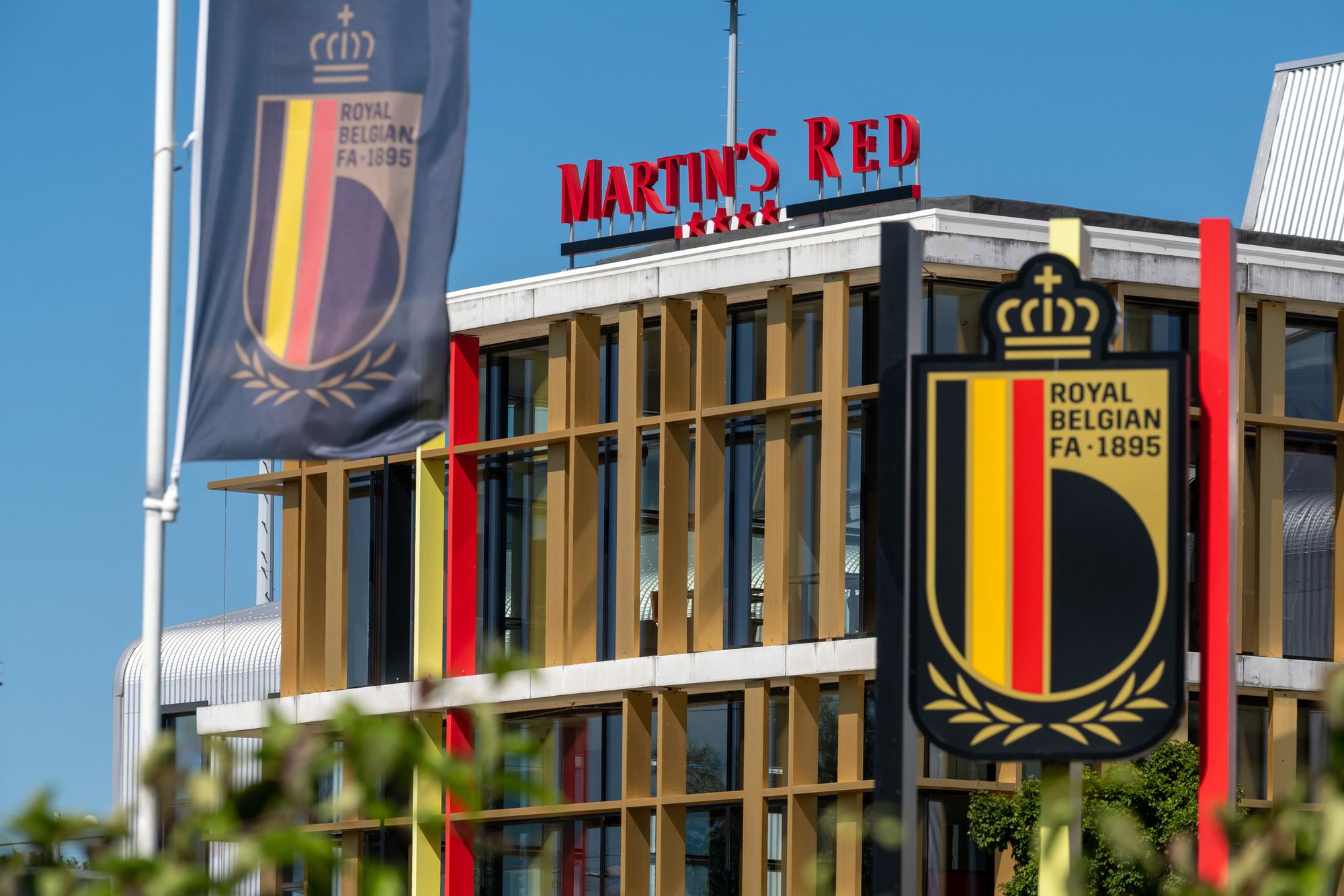 9. There are over 1,500 Belgian beers!
Belgium is renowned for its brewing tradition and its wide variety of beers. These beers present a diversity of unique styles, flavors and characteristics, ranging from Trappist and abbey beers to fruity, amber, lager, brown, white, lambic, gueuzes, and many others.
Most of these beers come with special glasses designed to enhance the tasting experience.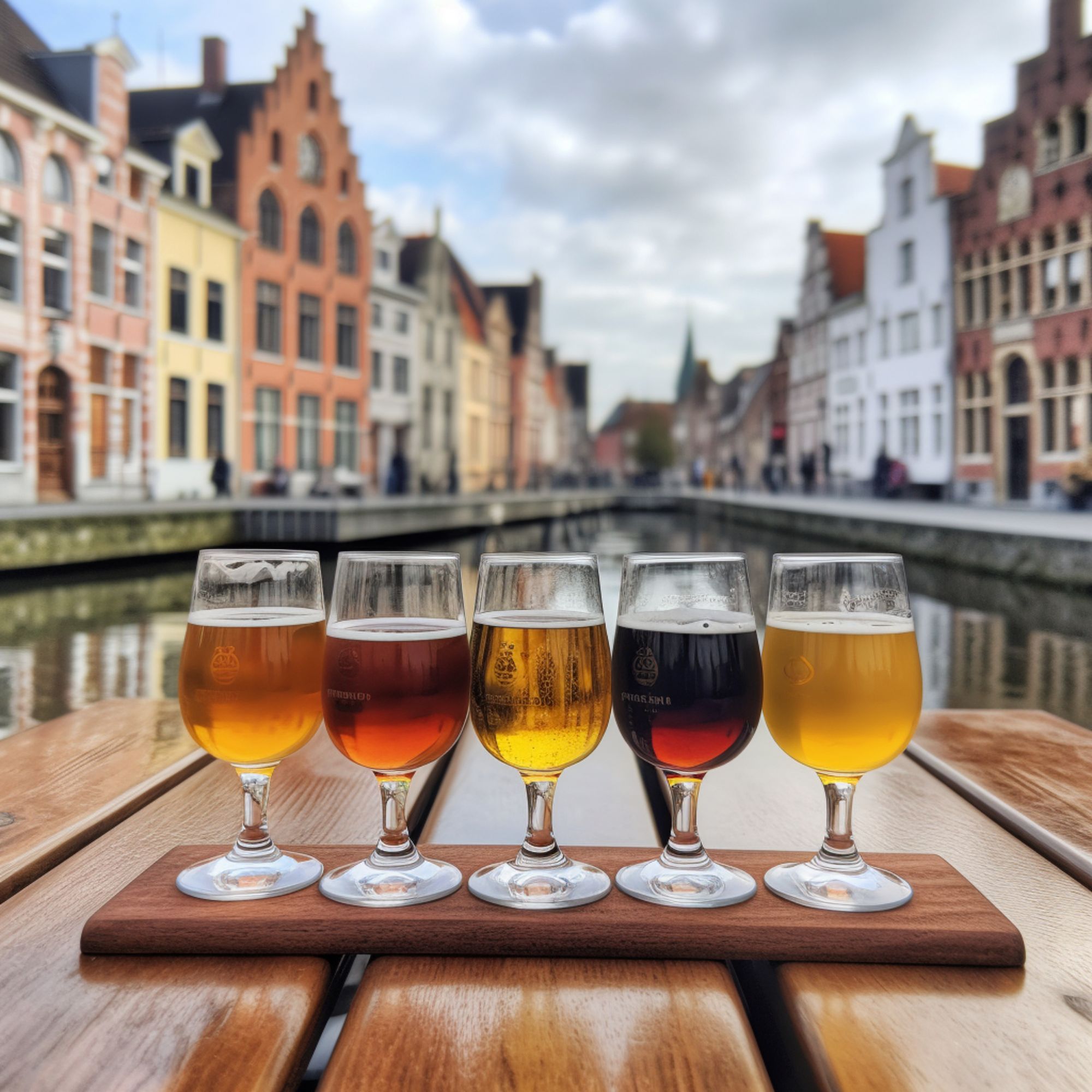 10. Belgium holds the world record for chocolate sales
Belgium is a major producer of chocolate, with an annual output in excess of 220,000 tonnes. Did you know that Brussels airport (Zaventem) holds the world record for chocolate sales? On average, 1.6 kg of chocolate are sold there every minute. Impressive, isn't it?
11. French fries are Belgian
Some people may not like it, but French fries are actually Belgian in origin. This iconic culinary specialty originated in the 17th century in the Meuse region, where the locals used to fry fish in oil. However, the popularity of Belgian fries has spread around the world, and the term "French fries" has become commonly used in English to refer to fries, although this does not reflect their true origin.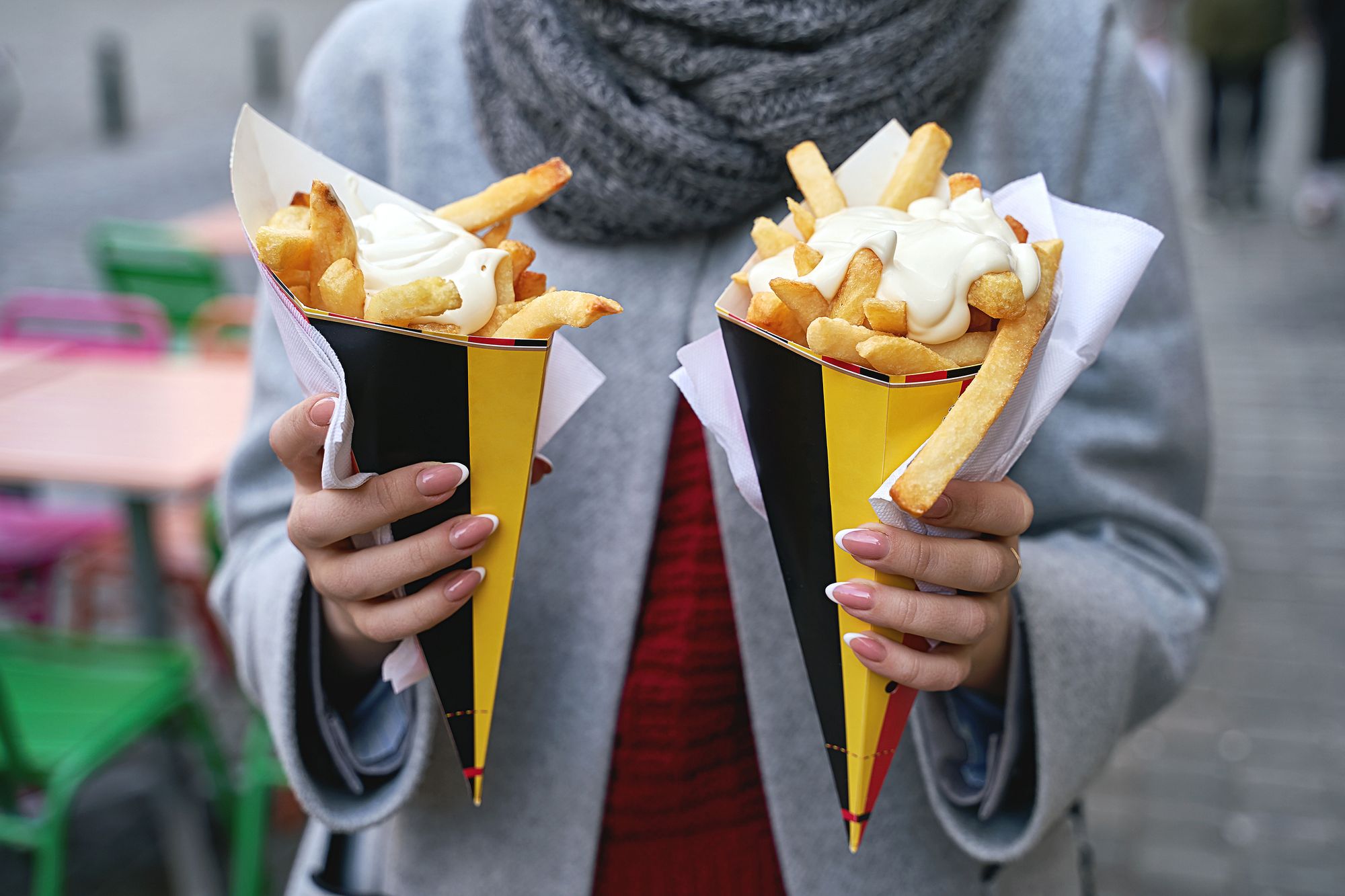 12. Belgium isn't as flat as you might think
The Signal of Botrange, 694 meters high, is Belgium's highest point, while the country's lowest point is near the Dutch border, in the Lorraine polder region, 3 meters below sea level.
13. Comics, a renowned art form for Belgian talent
Comics occupy an important place in Belgium, where they are recognized as an art form in their own right. The country has given birth to many renowned artists in this field.
Iconic creations such as the Smurfs, Tintin, Lucky Luke, Spirou and Fantasio were created by Belgian authors and have gained international renown. Belgium also boasts several museums and festivals dedicated to comics, testifying to the importance of this art form in Belgian culture.
14. Belgium, a country that knows how to party
Belgian carnivals and festivals enjoy an international reputation. Belgium is famous for its colorful and festive traditional carnivals, such as the Binche Carnival, listed as a UNESCO intangible cultural heritage site, and the Aalst Carnival. These events attract thousands of visitors every year to take part in the parades, the flamboyant costumes and the festivities.
In addition to carnivals, Belgium is also home to numerous music festivals. Among the most famous are the Dour Festival, Pukkelpop, Rock Werchter and the emblematic Tomorrowland. These festivals offer a diversified program and attract music fans from all over the world!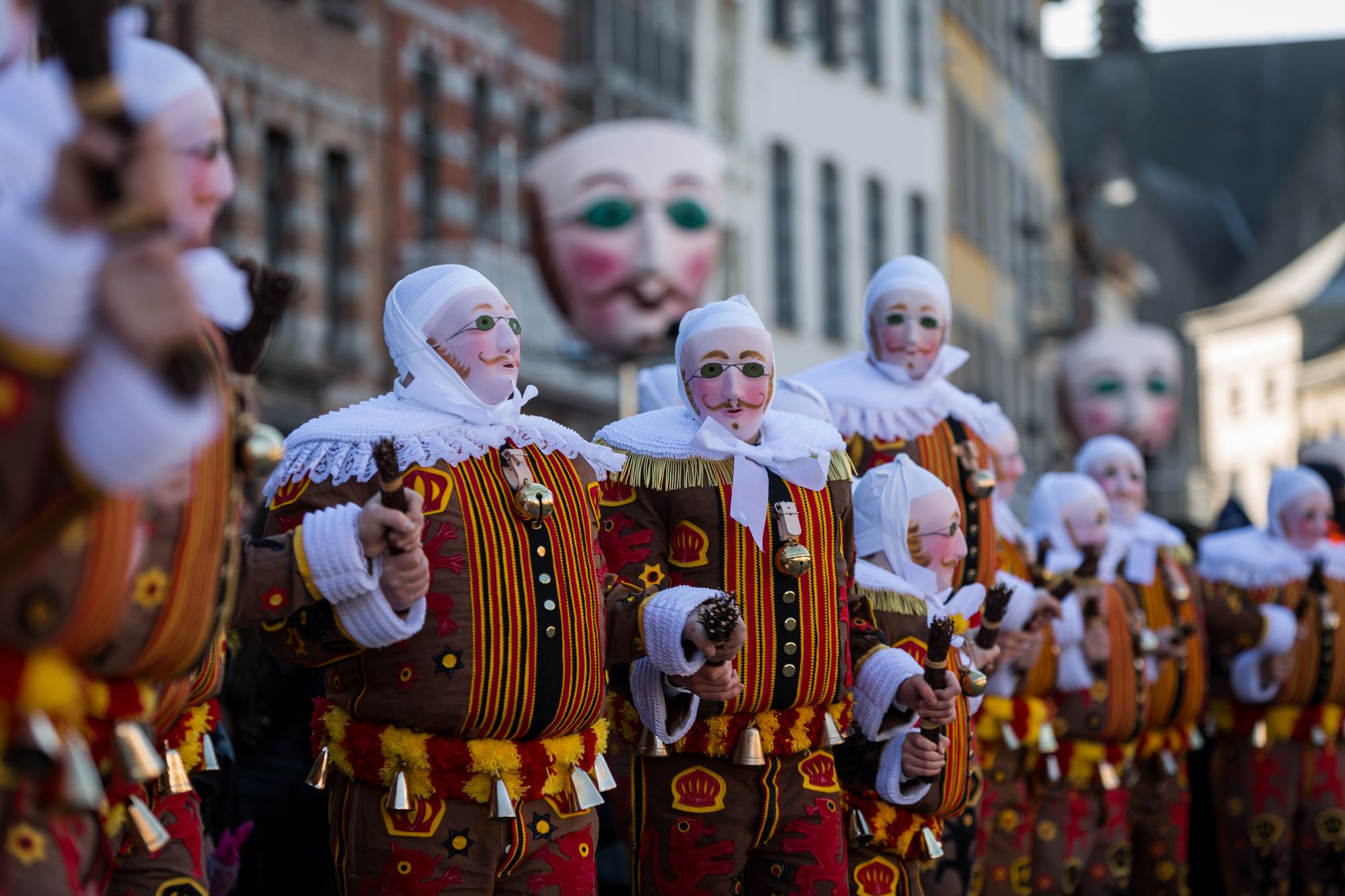 15. Durbuy, the smallest town in the world
Located in the province of Luxembourg, Durbuy covers an area of around 156 hectares and has fewer than 5,000 inhabitants. The town's medieval charm and picturesque architecture make it a popular tourist destination. Its reputation as the "smallest town in the world" adds to its appeal and attracts many curious visitors.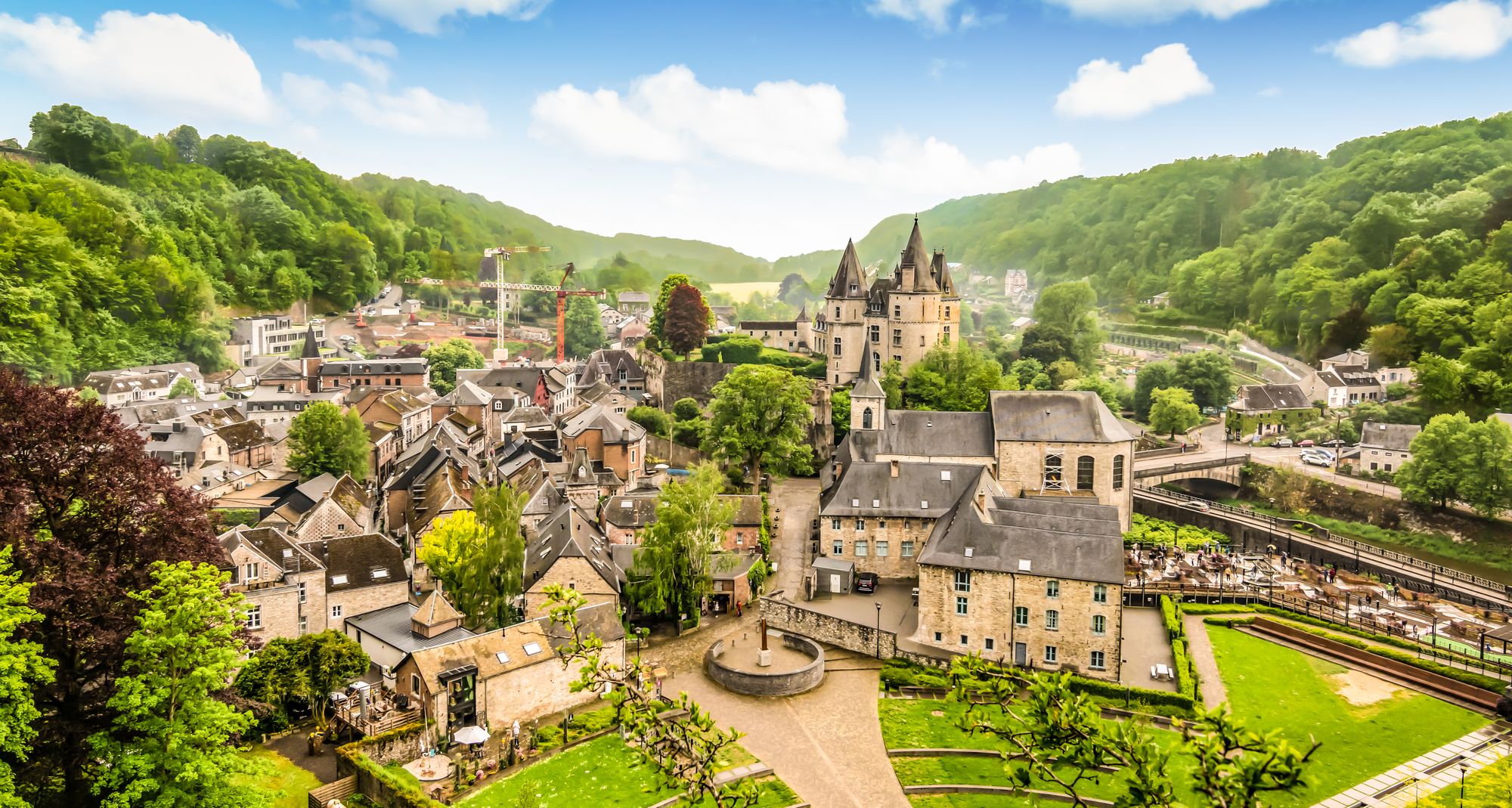 16. The saxophone is Belgian
In fact, the saxophone was invented in Dinant by Adolphe Sax. He designed the first prototype of the saxophone in the 1840s and went on to develop various models of the instrument. His creation made a significant contribution to music, and was adopted by musicians around the world. Dinant pays tribute to its famous son with the Festival International Adolphe Sax, dedicated to music and the instrument he invented.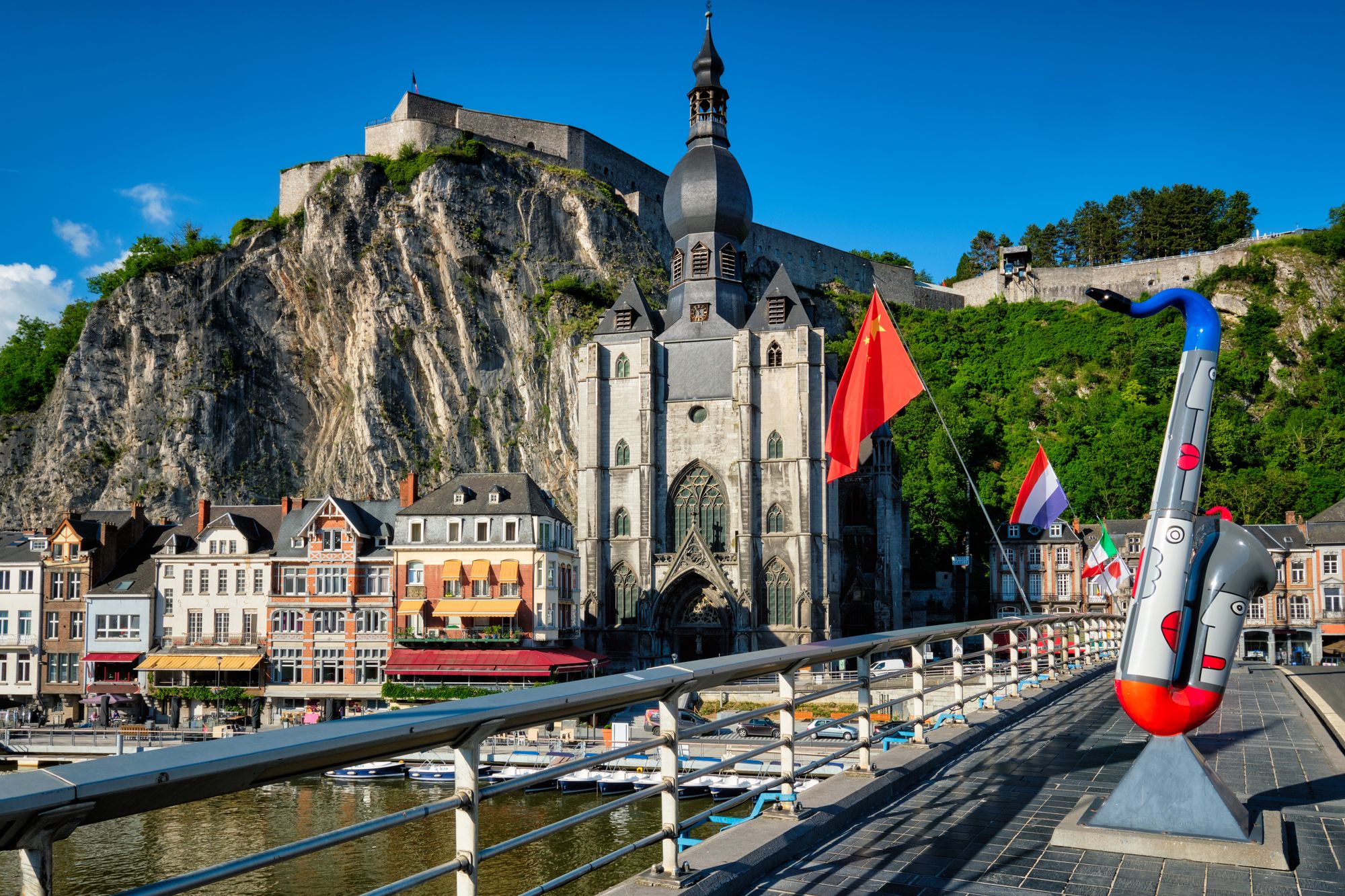 17. Belgian towns have many names
A Belgian peculiarity is that a town can be named in two different ways, depending on the language chosen. For example, "Gand" is pronounced "Gent" in Dutch, or "Liège" becomes "Luik". These variations in names reflect Belgium's linguistic diversity and are a consequence of its status as a multilingual country.

18. A rich world heritage
Belgium currently boasts 11 UNESCO World Heritage sites. These sites are recognized for their exceptional cultural, historical or natural value. Here is the list of the 11 World Heritage sites in Belgium:

The Belfry of Bruges
Brussels' main monuments, including the Grand-Place and City Hall
Wallonia's major coal mines, including Bois-du-Luc, Grand-Hornu and the Bois du Cazier site
Tournai's Notre-Dame Cathedral
The major plants of the Compagnie du Bois du Cazier in Marcinelle
The windmills of Kinderdijk-Elshout
The historic center of Bruges
The four Canal du Centre elevators and their towpath site, the historic Canal du Centre and its towpath site, the Canal du Centre towpath site and its historic funicular elevator
Architect Victor Horta's major works in Brussels
Belgium's cultural beer landscapes
The primary beech forests of the Carpathians and other European regions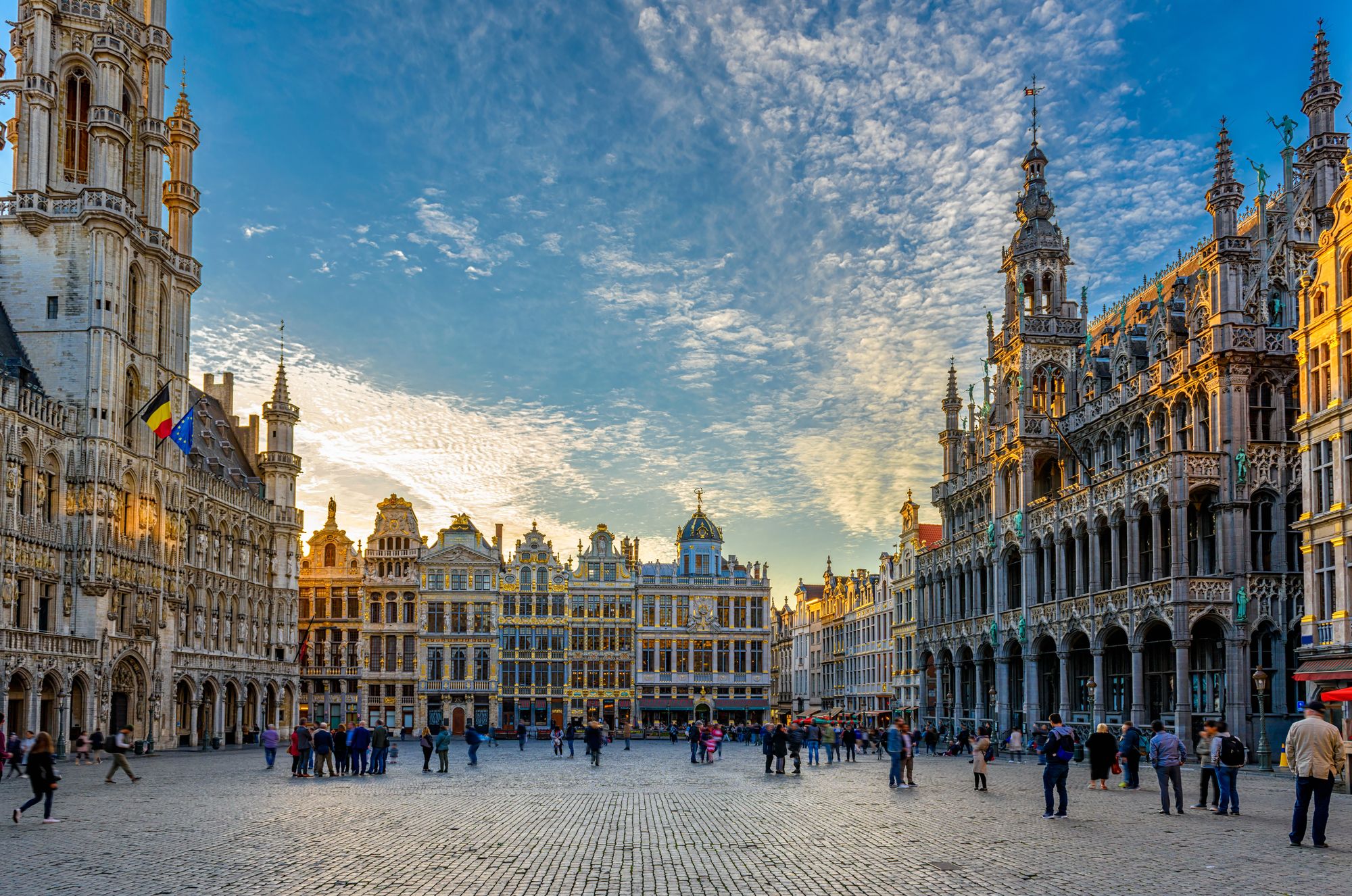 These sites reflect the richness and diversity of Belgium's heritage, from architectural sites to natural landscapes and cultural traditions.
19. A Belgian co-creator of the WWW
Robert Cailliau is a Belgian computer scientist who played a crucial role in the development of the World Wide Web alongside Tim Berners-Lee. They co-wrote a detailed proposal in 1990 that laid the foundations for the Web as we know it today.
In addition to his technical work, Cailliau has played an important role in promoting and disseminating the Web. He has taken part in conferences and presentations to publicize the benefits of the Web and encourage its adoption worldwide.
20. The word "spa" is Belgian
The word "spa", used to designate a thermal spa or wellness establishment, comes from the Belgian town of Spa, located in the province of Liège. Spa has been renowned for its natural mineral springs and thermal baths for centuries. Because of its fame, the term "spa" has become commonly used in many languages.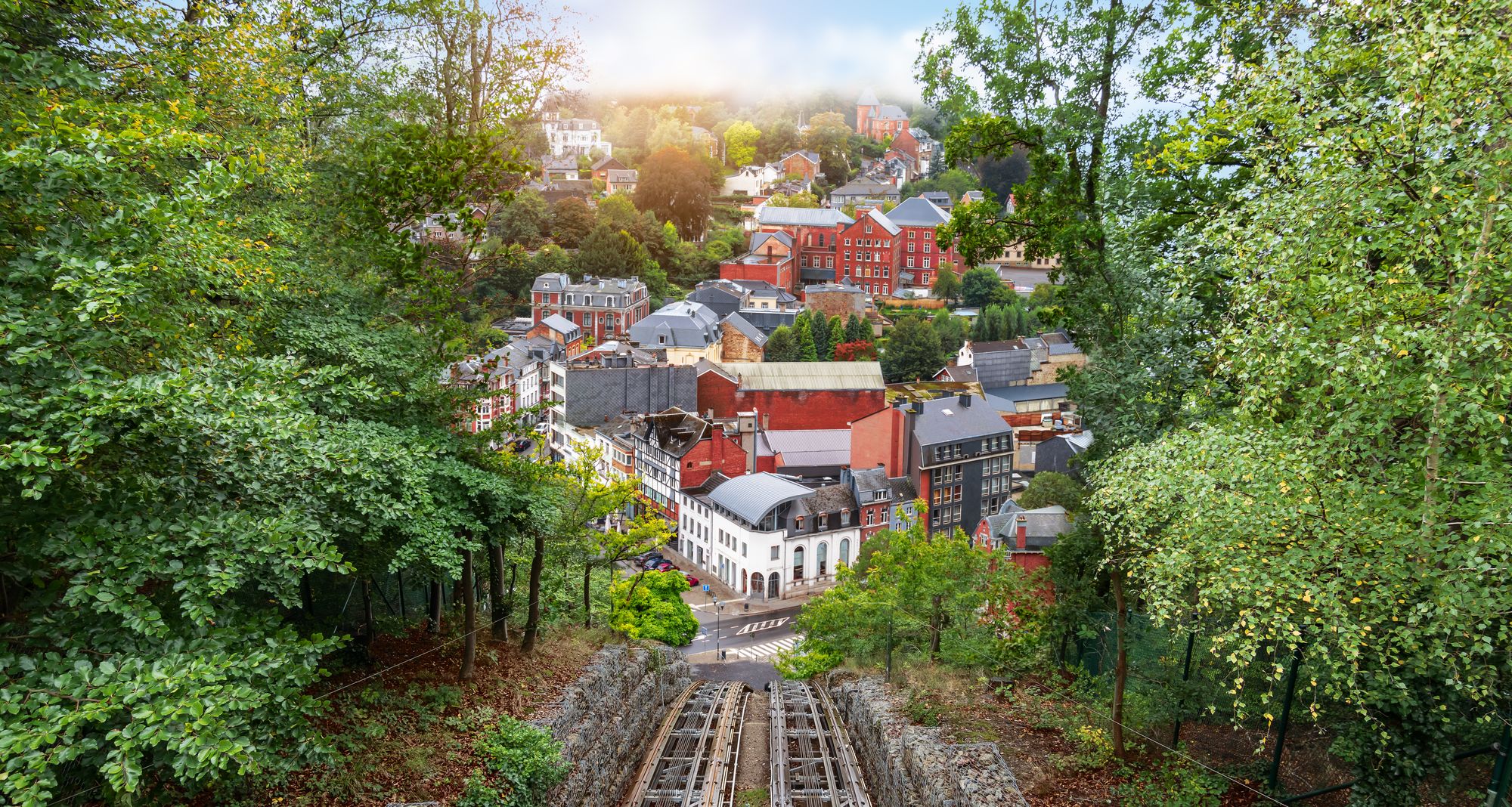 21. Martin's Hotels is 100% Belgian
Our hotel chain is present in the whole of country, from Wallonia to Flanders. A total of 12 exclusive hotels are the pride of our group. Combine this with the generous cuisine of authentic restaurants, a varied choice of activities and luxurious fitness and spa areas to make the most of Martin's experience.